Yuka Oyama is a cross-disciplinary artist, who is working at the intersection of wearable sculpture, performance and video.
Oyama explores ​how the magic and emotionality of worn objects shapes identity, amplifies imagination, and generates connections between individuals.
Basing her wearable sculptures on interviews, Oyama's resulting sculptural objects reveal and conceal the inner worlds of the wearers. At times Oyama invites the subjects to engage in performances wearing these sculptures, which she documents through photography and video.
​Oyama's directed staged performances contain dark, dystopian visions such as futuristic human-object rituals, processions, and DIY exorcisms, along with humour. Questions regarding subject/object relations, trans-nationality, identity, and home are reoccurring themes in Oyama's artwork.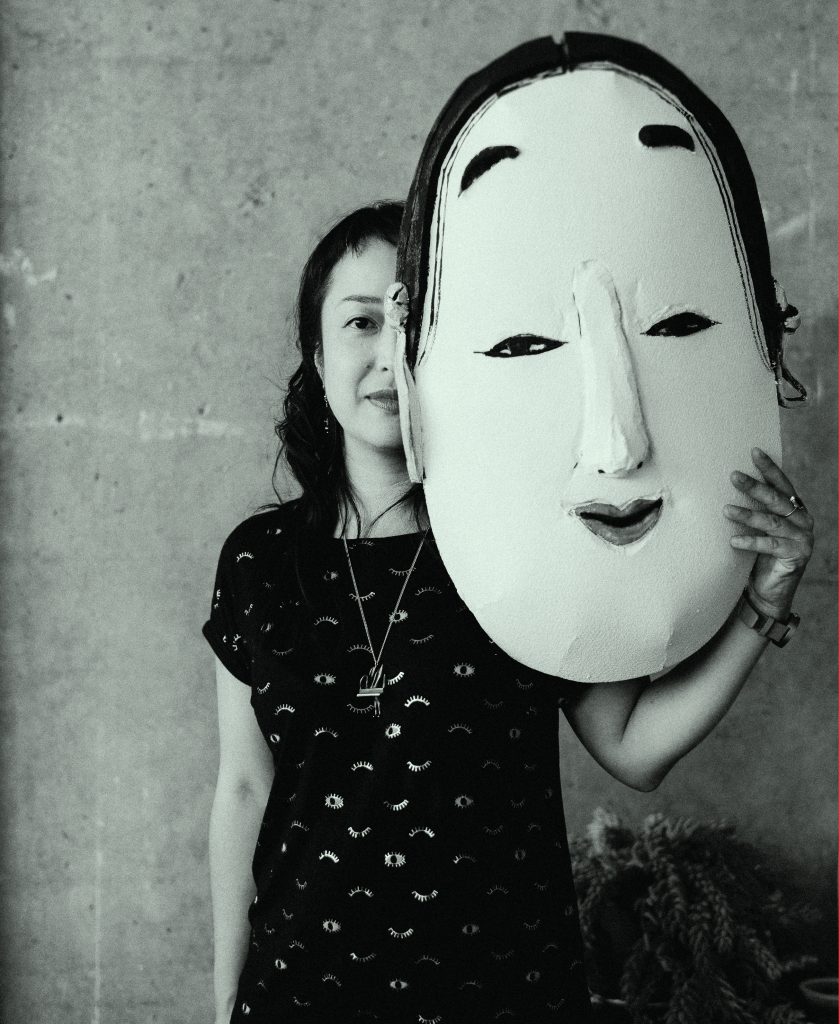 Yuka Oyama is a Japan-born (b.1974, Tokyo, Japan) German artist who grew up in Malaysia, Indonesia, Japan, USA, and Germany. She has lived and worked in Berlin since 2003. She obtained her BFA Jewelry at Rhode Island School of Design, RI, USA; MFA Sculpture and Art Jewellery from Munich Art Academy, Munich, Germany; PhD in Art and Craft from Oslo National Academy of Arts, Oslo, Norway.
Yuka Oyama is a leading relational jewellery artist, and has exhibited at numerous international galleries, museums and prominent biennales for both contemporary art, and contemporary art jewellery. Recent group exhibitions include: The Dowse Art Museum, Wellington (2018); Musee d'Art modern de la Ville de Paris, Paris (2017); Easy!Upstream Gallery, Munich (2016); Pratt Manhattan Gallery, New York (2015); Haus der Kulturen der Welt, Berlin; Zentrum für Medien und Technologie, Karlsruhe; Pinakothek der Moderne, München. Solo exhibitions at the Akademirommet, Oslo (2016); Receptions Gallery, Oslo (2016); Oslo Kustforenning, Oslo (2015); the SPACES Gallery, Cleveland (2013).
THE STUBBORN LIFE OF OBJECTS
By Yuka Oyama (Author)
This publication was the reflection material of Yuka Oyama's artistic research (PhD), which was conducted at the Oslo National Academy of the Arts, granted by The Norwegian Artistic Research Fellowship Programme (2012 – 2017).
Having a foundation in contemporary art jewellery and relational art, Oyama investigated how people's exaggeratingly emotional ties to commodity can become creative resource in order to create wearable sculptures and performance.
The publication includes the artist's sketches, progress in studio work, theoretical backbones of her artistic practice, reflective thoughts and the results of six artworks: Collectors (2013), Cleaning Samurai (2014), Helmet – River (2015), Modern Ballet Duo & Trio (2015), Encapsulation Suits (2017), and Stubborn Objects Psychodrama (2017).
Paperback: 150 pages
Publisher: Oslo National Academy of the Arts and The Norwegian Artistic Research Fellowship Programme (August 2017)
Language: English
ISBN: 978-82-92613-67-2
Dimensions: 21 x 29.8 x 1.0 cm
Graphic Design: Viola Thiele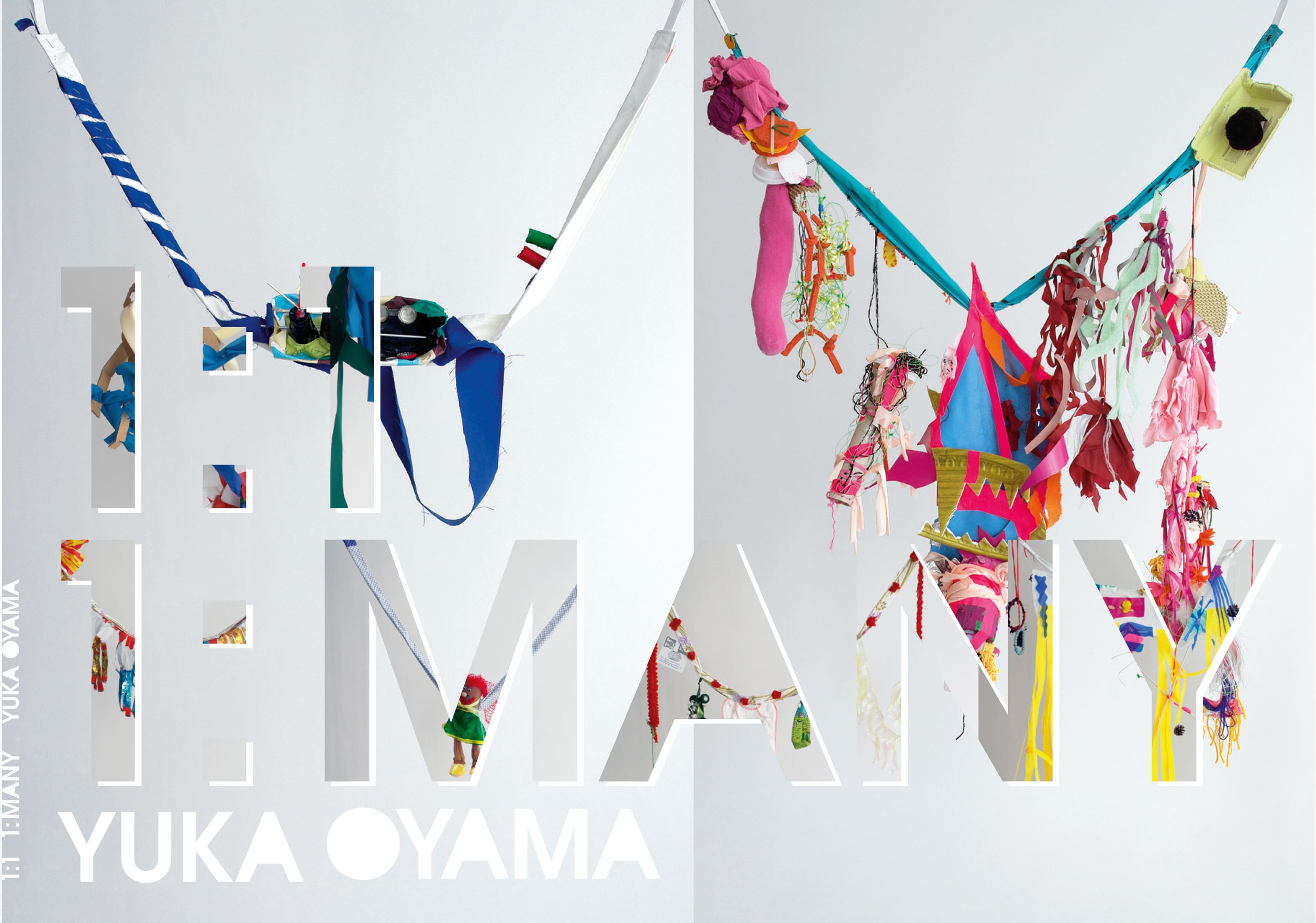 1:1 1:MANY
By Yuka Oyama (Author)
1:1 1:MANY unfolds Yuka Oyama's artistic practice between 2007 – 2010, where she engaged in public intervention artworks that ranged in scales of participants from one person (1:1) to 500 people (1:MANY).
This artist catalog was produced by Goldrausch Künstlerinnenprojekt art IT Frauennetzwerk Berlin e.V., a postgraduate Professional Development Programme for Female Fine Artists living in Berlin.
Paperback: 32 pages
Publisher: Goldrausch Künstlerinnenprojekt art IT Frauennetzwerk Berlin e.V., Händelallee 1, 10557 Berlin (August 2009)
Language: English
ISBN: 978-3-941318-14-4
Dimensions: 22.5 x 16.4 x 0.4 cm
Edition: 700 copies
Text: Barbara Buchmeier, Yuka Oyama
Graphic Design: Brigitte Speich
www.brigittespeich.com 
SCHMUCK QUICKIES
By Yuka Oyama (Author)
SCHMUCK QUICKIES is a jewellery performance that Yuka Oyama conducted internationally over a decade (2002 – 2012).
This artist catalog documents photographic results and dialogues that were exchanged between the participants and the artist in the process of making one-of-a-kind-jewellery during SCHMUCK QUICKIES performances.
Paperback: 64 pages
Publisher: Middlesbrough Institute of Modern Art (March 2005)
Language: English
ISBN: 0-86083-066-07
Dimensions: 22.5 x 16.4 x 0.4 cm
Edition: 2000 copies
Texts: James Beighton, James Bustard, Cortenay Smith, Yuka Oyama, Godfrey Worsdale Graphic Design: Brigitte Speich, Jacques Magiera